Daily G.K Current Affairs - 06 March 2019
Posted by Vidya Guide on
---
This post contains important current affairs (National, International, Business and Sports) of 31 January 2019. Very useful to prepare for the General Knowledge section of various competitive and recruitment exams.
Kylie Jenner was named the youngest self-made billionaire of all time by Forbes magazine, thanks to the booming cosmetics company she founded three years ago. Jenner, 21, the half-sister of reality television stars Kim, Khloe and Kourtney Kardashian, made it onto the annual Forbes list of billionaires after debuting her Kylie Cosmetics online in 2015 with $29 lip kits containing matching lipstick and lip liner.

Reliance Infrastructure (RInra) has bagged a Rs 648 crore contract from the Airport Authority of India (AAI) to build a new greenfield airport at Hirasar, in Rajkot district of Gujarat. 

The Reserve Bank of India (RBI) has imposed a penalty on 7 Banks for delayed implementation of SWIFT-related operational controls. It fined Rs.4 crore on Karnataka Bank, Rs.3 crore on City Union Bank, Rs.2 crore on DCB Bank and Rs.1 crore on Karur Vysya Bank Ltd., Rs. 4 crore on Indian Bank, Rs.3 crore on IOB and Rs.3 crore on United Bank of India for the same violations. 

Chinese Premier Li Keqiang has expressed concern that the country will face a graver and more complicated environment to development, amid an ongoing trade war with the US and continued economic slowdown. The world's second-largest economy has slashed its GDP target to 6.00 to 6.50 percent this year.

In the release of the latest Forbes list of the ultra wealthy, Mukesh Ambani, chairman of Reliance Industries, secured 13th place. Jeff Bezos remains the world's richest person with a wealth of $131 billion. Secondly, Bill Gates ranks second with wealth worth $96.5 billion and Warren Buffett in 3rd position. 
The Odisha State Disaster Management Authority (OSDMA) has been honoured with the coveted SKOCH award for 2018 for its remarkable achievements in the field of disaster management. 

The government of Tripura announced 'Notun Disha' (New Direction) for assessing the academic level of students in classes III-VIII and then improving their current level.

Union Minister Mahesh Sharma has inaugurated 'Azaadi Ke Diwane' museum, dedicated to the unsung heroes of the country's freedom struggle, on the Red Fort premises in New Delhi. 

Union Minister Thaawar Chand Gehlot on Friday said the Department of Empowerment of Persons with Disabilities (DEPwD) has set its seventh Guinness world record with 260 people in Gujarat's Bharuch getting 'Modern Artificial Limbs (Legs)' implanted within eight hours.

The Government of India, the State Government of Chhattisgarh and the World Bank signed a $25.2 Million Loan Agreement to support the State's Reforms in Expenditure Management.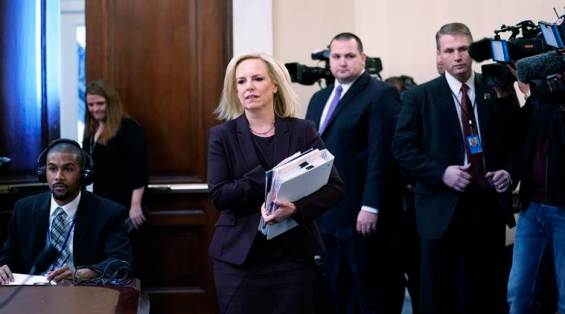 Kavya Kopparapu, an Indian-American teenager residing in Herndon, Virginia has been awarded the National STEM (Science, Technology, Engineering and Math) Education Award 2019. She has been awarded for her significant invention in enhancing treatments of glioblastoma- which is the deadliest form of brain cancer.

The United States and South Korea decided to call off their joint exercise "Foal Eagle" and "Key Resolve" and instead bifurcate them into smaller exercises. This is being done to ease tensions with North Korea.

The eighth edition of joint military exercise 'Sampriti-2019' between the armies of India and Bangladesh was commenced on 3rd March, 2019, 
Sheikh Ahmad Al-Fahad Al-Sabah of Kuwait, who is considered a major power broker in sport world, is re-elected as president of the powerful Olympic Council of Asia.
This "Daily Current Affairs" course of Vidyaguide is trusted by thousands of students preparing for various aptitude and entrance exams that feature a General Knowledge section.
Easily the most preferred preparation material for students and aspirants for the following:
MBA entrance exams like IIFT, TISS and SNAP which feature a General Knowledge Section. 
Banking exams such as IBPS Bank PO and Bank Clerk Exams, SBI PO Exams, RBI Competitive Exam, IBPS RRB and SO exams
UPSC Competitive Exams such as the CSAT exam
SSC Exams such as SSC CGL and SSC CHSL
L.I.C and other Insurance Exams
Railway Recruitment Exams
---