Daily G.K Current Affairs - 16 March 2019
Posted by Vidya Guide on
---
This post contains important current affairs (National, International, Business and Sports) of 16 March 2019. Very useful to prepare for the General Knowledge section of various competitive and recruitment exams.
The government has appointed MR Kumar as the Chairman of Life Insurance Corporation (LIC) and Vipin Anand and TC Suseel Kumar as the managing directors (MDs).

Corporation Bank celebrated its 114th Foundation Day on 12th March at various centres of the bank across the nation and undertook 114 Corporate Social Responsibility (CSR) activities to mark the day. 

State-run National Thermal Power Corporation Ltd. (NTPC) has teamed up with the Indian Railways for fly ash transportation. The partnership is to help enhance ash utilisation at Rihand and Vindhyachal Super Thermal Power plants.

As per RBI notification, IDBI Bank has been categorized as a private sector lender following the acquisition of majority stake by Life Insurance Corporation.  IDBI Bank has been categorized as a 'private sector bank' with effect from January 21, 2019.
A social entrepreneur from Tamil Nadu, Padmanaban Gopalan, founder of No Food Waste, was named the winner of the Commonwealth Youth Award for the Asian region worth 3,000 Pounds at a ceremony at the Commonwealth Secretariat in London. 

By using Indian multi-wavelength space observatory AstroSat, the astronomers from Thiruvananthapuram and Mumbai have identified a new population of ultraviolet stars in the globular cluster NGC 2808.

12th March 2019 marks the 89th anniversary of the Dandi Satyagraha, an act of nonviolent civil disobedience in colonial India led by Mahatma Gandhi. Mahatma Gandhi had undertaken a 26-day march from March 12, 1930 to April 6, 1930 as a direct action campaign of tax resistance and nonviolent protest against the British salt monopoly.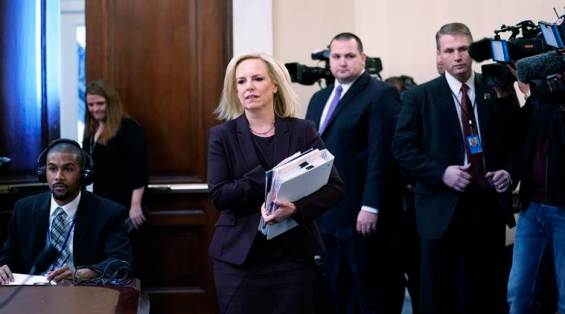 Greta Thunberg, the 16-year-old Swedish student and activist has been nominated for a Nobel Peace Prize for her efforts in climate activism and fighting global warming. 

India and Pakistan have agreed to work expeditiously on operationalizing the Kartapur corridor. The corridor will facilitate Indian pilgrims to visit the holy shrine of Gurdwara Darbar Sahib at Kartarpur in Pakistan. 


The Austrian capital Vienna has topped Mercer's index of most liveable cities for the 10th year in a row. Zurich in Switzerland, is placed second in the index, while Auckland, Munich and Vancouver came joint third. Chennai, the capital of Tamil Nadu is ranked at 105 in Mercer's Quality Of Living Index and is the number one city from India. 

World Consumer Rights Day is celebrated every year on 15 March as part of an initiative by Consumer International, a membership organization for consumer groups around the world. The theme for World Consumers day 2019 is "Trusted Smart Products".

A new coin that features the Crimea or Kerch Strait Bridge released by Russia's central bank, to mark Crimea's reunification with Russia. 

Pakistan Air Force (PAF) successfully test-fired an indigenously developed "smart weapon" from a JF-17 Thunder fighter jet amid tensions between India and Pakistan. JF-17 was previously referred as FC-1 Xiaolong which is a single-engine multi-role light fighter was being jointly produced by Pakistan with China for several years with engines supplied by Russia. 
The Supreme Court appointed senior advocate PS Narasimha as a mediator for resolving various disputes related to cricket administration within the cricket body, the Board of Control for Cricket in India (BCCI).

Spanish football club Real Madrid has re-appointed Zinedine Zidane as its coach till 30th June 2022. He had earlier led the team to victory in three consecutive Champions League titles.

Special Olympics World Games 2019 is held at Abu Dhabi, from March 14 to 21. The Games were declared open by Sheikh Mohamed bin Zayed Al Nahyan, Crown Prince of Abu Dhabi.

WWE (World Wrestling Entertainment) Hall of Famer, Kurt Angle announced his retirement after the match at WretleMania 35 in April 2019. Kurt Angle has been wrestling since the age of 7 and he had won Gold Medal at the 1995 Olympics.
This "Daily Current Affairs" course of Vidyaguide is trusted by thousands of students preparing for various aptitude and entrance exams that feature a General Knowledge section.
Easily the most preferred preparation material for students and aspirants for the following:
MBA entrance exams like IIFT, TISS and SNAP which feature a General Knowledge Section. 
Banking exams such as IBPS Bank PO and Bank Clerk Exams, SBI PO Exams, RBI Competitive Exam, IBPS RRB and SO exams
UPSC Competitive Exams such as the CSAT exam
SSC Exams such as SSC CGL and SSC CHSL
L.I.C and other Insurance Exams
Railway Recruitment Exams
---