Daily G.K Current Affairs - 15 March 2019
Posted by Vidya Guide on
---
This post contains important current affairs (National, International, Business and Sports) of 15 March 2019. Very useful to prepare for the General Knowledge section of various competitive and recruitment exams.
The European Union has expanded its tax haven blacklist by including 10 countries. The list now has 15 countries. The list was first drawn up by EU in 2017 in the wake of several scandals that pushed the EU into doing more to fight tax evasion by multinationals and the rich. Seven countries Aruba, Belize, Bermuda, Fiji, Oman, Vanuatu, and Dominica were moved from greylist to blacklist due to their inability towards reform commitments. Three other countries added into the list are Barbados, the United Arab Emirates, and the Marshall Islands. 

State Bank of India (SBI) has launched doorstep banking service for senior citizens over 70 years of age and differently-abled customers. Eligible customers can avail this service at a nominal fee of 100 rupees per transaction for financial transactions and 60 rupees for non-financial transactions.


HDFC Bank Ltd crossed the Rs6 trillion market capitalization mark for the first time, making it only the third Indian firm-after Tata Consultancy Services Ltd (TCS) and Reliance Industries Ltd (RIL)-to achieve the milestone.
Twelve states across India have banned Electronic Nicotine Delivery Systems (ENDS) or e-cigarettes. States of Punjab, Maharashtra, Karnataka, Kerala, Bihar, Uttar Pradesh, Jammu & Kashmir, Himachal Pradesh, Tamil Nadu, Puducherry and Jharkhand have taken steps to ban the use of ENDS. 


Suresh Prabhu, The Union Minister of Commerce and Industry launched GI (Geographical Indication) website and tutorial video on IPR (Intellectual property Rights) in New Delhi.

Famous Novelist and Film Director, Ved Rahi will be awarded prestigious Kusumagraj Rashtriya Sahitya Puruskar which carries a cash prize of Rs. 1 Lakh, A memento and a citation. 

The Madhya Pradesh government has taken the ordinance route to increase reservation for Other Backward Classes (OBCs) from 14% to 27%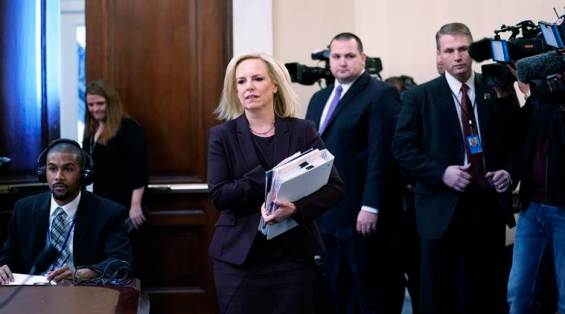 2019 has been declared as UAE's Year of Tolerance by the UAE Government to underline the commitment to make compassion, inclusion and acceptance a part of everyday life.


In USA, the researchers at the Massachusetts Institute of Technology (MIT) have developed an imaging system which could be deployed to find tiny tumours, as small as a couple of hundred cells, deep within the body. They used their imaging system, named "DOLPHIN," which relies on near-infrared light, to track a 0.1-millimetre fluorescent probe through the digestive tract of a living mouse.

Krishna Kumari Kohli appointed as the first female senator of Pakistan from the Hindu Dalit community. She is also the first Thai Hindu woman to be elected to the Pakistan Senate.

The Harry Hatry Award for Performance Management has been awarded to Prajapati Trivedi, the Commonwealth's Director of Economic, Youth and Sustainable Development, by the American Society for Public Administration (ASPA) and the Center for Accountability and Performance (CAP). The award was presented by Richard Greene, Chair of the Center for Accountability and Performance at a ceremony in Washington, USA.

Indo Oman Joint Exercise Al Nagah III 2019, a joint military exercise between Indian and Royal Army of Oman (RAO), commenced this morning at HQ Jabel Regiment, Nizwa, Oman

The United States Special Forces Group stationed in Japan is involved in a joint exercise with India's National Security Guard in Hyderabad, aimed at enhancing the capabilities of the armed forces of the two countries. 
The 5th edition of the SAFF Women's Championship 2019 has started in Biratnagar, Nepal on March 12. Defending champion India has been drawn in Group B in the six-team competition alongside Maldives and Sri Lanka, while host Nepal has been kept in Group A with Bangladesh and Bhutan.

CHEN Yufei (China) won Women's Singles title in YONEX All England Open Badminton Championships 2019. 2019 All England Open, officially YONEX All England Open Badminton Championships 2019 was a BWF World Tour 1000 event which took place at Arena Birmingham in England from 6 to 10 March 2019. It had a total purse of $1,000,000.
This "Daily Current Affairs" course of Vidyaguide is trusted by thousands of students preparing for various aptitude and entrance exams that feature a General Knowledge section.
Easily the most preferred preparation material for students and aspirants for the following:
MBA entrance exams like IIFT, TISS and SNAP which feature a General Knowledge Section. 
Banking exams such as IBPS Bank PO and Bank Clerk Exams, SBI PO Exams, RBI Competitive Exam, IBPS RRB and SO exams
UPSC Competitive Exams such as the CSAT exam
SSC Exams such as SSC CGL and SSC CHSL
L.I.C and other Insurance Exams
Railway Recruitment Exams
---